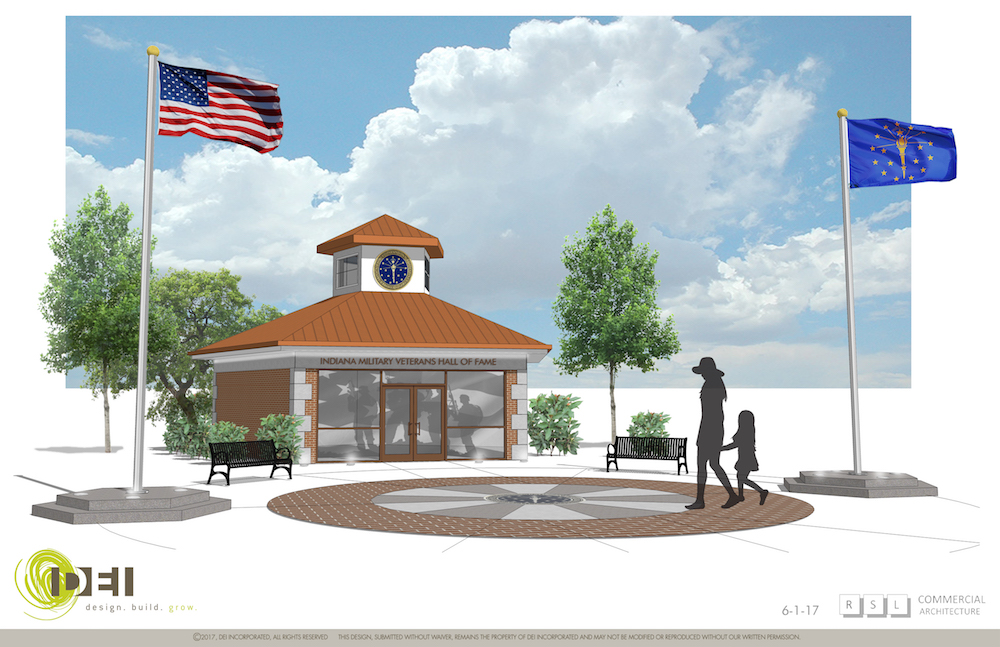 Patriot – Permanent display at the Indiana CU League office, a medallion and thank you letter.
Contributor – Framed certificate, medallion and thank you letter.
Supporter – Medallion and thank you letter.
Indiana credit unions, individual leaders and vendors have the opportunity to take part in the building of this memorial facility and making a lasting impact through a contribution to its construction. The following donation levels were established with Indiana Credit Unions in mind. Donations at each level will receive special recognition.The IMVHOF is a 501(c)3 organization. All financial contributions to the Hall of Fame are tax deductible. All programs are maintained by volunteers who receive no monetary compensation.
| | |
| --- | --- |
| Vendor Level | |
|                Patriot Level | $10,000 |
|                Contributor Level | $5,000 |
|                Supporter Level | $2,500 |
| | | | | |
| --- | --- | --- | --- | --- |
| Credit Union Level | $1B+ | $500M+ | $75M+ | Up to $75M |
|                Patriot Level | $10,000 | $5,000 | $2,500 | $1,250 |
|                Contributor Level | $5,000 | $2,500 | $1,250 | $625 |
|                Supporter Level | $2,500 | $1,250 | $625 | $300 |
| | |
| --- | --- |
| Individual Level | |
|                Patriot Level | $1,000 |
|                Contributor Level | $250 |
|                Supporter Level | $100 |
Contribute Today
Financial contributions can also be made by check/money order made payable to:
IMVHOF
P.O. Box 269098
Indianapolis, IN 46226